It was the idea of TOAST POINTS that made me want to try this recipe.  I had never heard of such a thing before and now I am obsessed with the idea of serving TOAST POINTS with everything.  Not least because in a recently watched Murder, She Wrote, a waiter noted that a particular dish was served with TOAST POINTS as if this made it the poshest thing ever.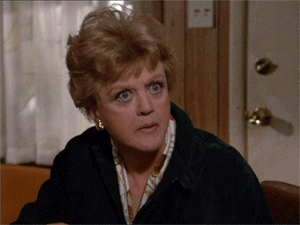 Also, I had some bacon and chicken livers left over from quite possibly the most delicious non-movie-star-related-dish I have ever made, duck paté from this recipe over at the legendary Saveur.
It is a long process but MAN it was worth it!  My chum Sasa Adamovic (one of the best cooks I know) said it was the best paté he had ever eaten – I was well chuffed.
So, I have to admit, I was a bit drunk when I made Vincent's chicken liver dish.  At one point I was scrabbling around on the floor of my kitchen, shuffling around on my knees looking for skewers in low drawers and cupboards, but I couldn't find my metal ones or my wooden ones.  But you know what?  I impressed myself with my resourcefulness and used some disposable chopsticks (I was also pleased with myself for being a hoarder and keeping EVERYTHING and therefore having two sets of disposable chopsticks hanging around the place).  They worked fine and the finished dish was DELICIOUS.
This was a super big helping and I only ate about half of the chicken liver and bacon.  But you'd better believe that I ate ALL of the TOAST POINTS.
Not this many though…
Note for Brit cooks, American bacon is different to British bacon.  I remembered this as my dish was under the grill.  No matter.  I ate the bits of bacon that had crisped up and they were super tasty.  For an article about the difference between American and Bacon click on this link.  But be warned.  If you are a meat eater, it will definitely make you want to eat some bacon immediately.
I bet Vincent LOVED bacon.  I KNOW that he loved chicken livers…
Look who turns up when you google – Vincent Price Bacon – ho ho!
Here's the recipe!